Website Design | Video Production | Digital Marketing
Work one-on-one with individuals and small businesses owners to allow them to create, implement and grow their online efforts.
Before starting his own digital company, Rob Nichols was Director of Digital Brands for eight years at Indianapolis-based Emmis Communications, leading web content and design for five broadcast and sports websites. He also served as lead content developer for news/talk radio station wibc.com.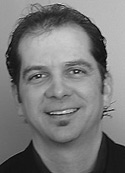 Nichols worked closely with his digital team to develop new content, in addition to daily and weekly web newsletters and updates. He also  served as lead consultant to non-digital staff, mentoring them in the development and continued creation of web content. Rob produced live sports webcasts for IHSAASports.org and Indiana Sportstalk, and concert webcasts for 97.1 HANK FM, and led a team that built a mobile production truck for webcasts, allowing for wireless live event web productions anywhere in the US.
Rob has been a featured speaker and panelist at regional and national events, including the R&R News/Talk national conference in Washington, DC. His work and management efforts earned him awards such as Emmis Communications Team of the Year (Interactive) and Best Initiative and Innovation for his work in the Indianapolis Market. His WIBC Radio sites was named the AP Indiana Website of the Year in 2004, 2006, 2007 and Radio and TV News Directors Midwest Website of the Year in 2001, 2002, 2003, 2005.
Rockforward Media /Rusty Bladen / River Road Records
video

About Rob's work:
"Rob first spent a great deal of time listening to the goals and needs I had for my consulting business. He came to each subsequent meeting with creative ideas, solutions,information on the latest trends in website marketing and a GREAT deal of patience. Rob is definitely the "go-to" guy."  Top qualities: Great Results, Personable, Creative
Christine Woodward-Duncan
"Rob is an out-the-box thinker. His management style allowed our group to expand our creativity.  He is a flexible and friendly. Plus, he's one of best writers I know.
Shannon Moore, Interactive Art Director/Designer, Emmis Communication